How to Link Aadhaar with Insurance Policies
Category:
Moter insurance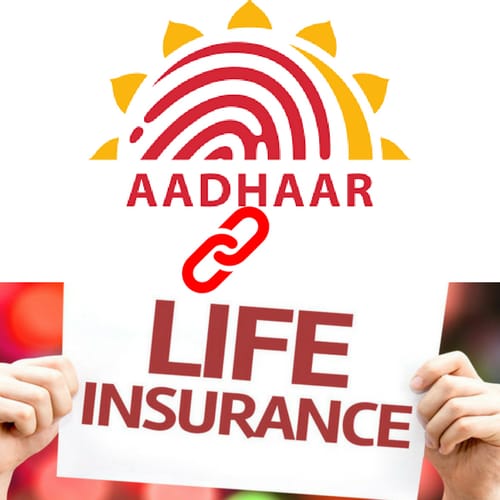 How to Link Aadhaar with Insurance Policies
Linking your Adhaar with insurance policy has been made mandatory by the government of India. The Insurance Regulatory and Development Authority of India (IRDAI) circular stated that to get a new cover, the policyholder will have to submit both PAN and Aadhaar to the insurance company. The Aadhaar and PAN details have to be submitted within six months from the date of policy commencement.
For those insurer ((both general and life) government has asked to extend the deadline 'indefinitely' till the matter is finally heard and the judgement is pronounced.
There are a few ways in which you can link your Aadhaar with your insurance policies. Following are the documents that is needed while linking your Adhaar.
Documents needed:
• There are no specific documents required to link your Aadhaar but the policy holder must have their policy number, Aadhaar number and PAN available while linking.
• In case the Aadhaar Number is not available then the policyholder is required to provide proof of application of enrolment for Aadhaar
• Further, for the KYC requirement, the policyholder is also required to provide their PAN details. In case the PAN not available then certified copy of an officially valid document needs to be submitted.
• The PAN card or Form 60/61 should be submitted every time an account holder wishes to make a payment of more than Rs. 50,000
Insurance policy can be linked both online and offline. There are certain companies which still don't offer online linking of Adhaar, in that case yoou need to link it offline that means by visiting branch.
To link your Aadhaar online, you can login to the company's website where you will be required to provide policy details along with your personal details for verification. Once the verification is done; you will be able to update your Aadhaar number. The linkage can also be done by filling up a form by visiting the company's branch. You need to carry your Aadhaar and PAN card details to complete the process.
Linking Aadhaar with insurance policies
For linking Aadhar with an insurance policy, the insurer should ensure to link their mobile number and Aadhaar before trying to link insurance policy with Aadhaar. However, the linking process is different for a registered and a non-registered user.
1. Steps for linking Adhaar for registered user :
Step 1: Visit the customer service portal of the insurance company and look for option to link Adhaar
Step 2: Add all the Aadhaar details in the given respective boxes
Step 3: Verify and submit
Step 4: A one-time password (OTP) will be sent on Aadhaar registered mobile number
Step 5: Enter the Aadhar number to get the Aadhaar linked to the insurance policy
2. Steps for linking Adhaar for non - registered user :
Step 1: Visit the website of insurance company
Step 2: Enter details like PAN, date of birth, mobile number, email ID, policy number, and Aadhaar number
Step 3: After entering the Aadhar number, an OTP is sent to the registered mobile number
Step 4: Enter the OTP in the required box
Step 5: On entering the OTP, the Aadhar card and insurance policy will get linked