Ultimate way for the ordinary person to retire rich–"Pension plan"
Category:
Moter insurance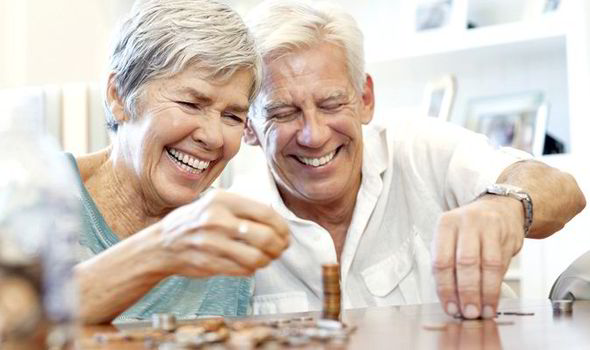 Ultimate way for the ordinary person to retire rich–"Pension plan".
Yesterday, while just randomly scrolling through my YouTube suggestions, came across a music video from the movie Baghban and was immediately transported into a flashback and nostalgia when I first saw that movie, some call it boring, others call it slow, I call it a lesson. The movie besides family values teaches us another very valuable lesson of life on "Financial Security". The lead actor Mr. Amitabh Bacchan played an incredible role of typical Indian father along with the stunning and brilliant Hema Malini, the parents who leave no stone unturned for the future of their children and in due process end up spending their entire life's saving for their children. While the children initially seem to love their family a lot but when burdened with financial liabilities of having a family, change drastically to the extent that they decide to separate their parents to reduce the per capita costs. In due process the parents feel all sorts of humiliation from their own children and grand children.
While the children could have been polite in calling up their parents and openly discussing everything right in front of them about their financial status and what could be done they too had their own expenses to take care of along with their own child's expenses.
Now, as a financial expert, I am thinking, If only this guy had prescribed to a nice Child Plan and Pension plan in time, he wouldn't have had to face such times and thank god that he didn't have any health complications in between as his children would have consequently left him to die.
When the country is slowly but steadily shifting towards the concept of nuclear families, jobs are shifting to cities, there are many Baghbans being created everyday in India as most Indians aren't covered by any sort of policy, they solely rely on their children in their old age and therefore are their whims and mercy, the children too with the growing costs of living often find themselves in a spot and this results in a cycle of poor financial planning a vicious cycle that ends up destroying many lives and families. Although most Indian children aren't that insensitive, they aren't able to take good care of their parents despite wanting to and in trying to do so, end up screwing their own financial management for the future needs of themselves and their children.
And I with my company am on a mission to change that because every fellow country man of mine deserves that happiness, the happiness to retire rich and not rely on anyone else, to allow their children to settle themselves down, for the love and family bond to remain there, for their children to not find excuses to ignore them, for the families to remain whole forever.
अपनीआज़ादीको ो रख ककसीऔरके भरोसे??आजआज़ादह ,कलभीरह .. इ शुर ज़ रकराए ..!!
Subscribe to pension plans and retire rich, not only in financial terms but also 'Rich' in terms of loved ones, 'Rich' in terms of being together, 'Rich' in terms of retaining yourself respect and never having to be on someone else's mercy, 'Rich' in letting your children chart their own course in life, 'Rich' with love.. !